Verejné workshopy (pre deti i dospelých)
Vyskúšajte si, aké je to mať pod rukami energiu tajuplných nástrojov
Okrem veľkolepej bubnovej show, vieme vaše podujatie ozvláštniť aj interaktívnym workshopom. Počas jeho trvania budú mať účastníci a diváci k dispozícii tradičné nástroje. Vyskúšajú si, aké je to mať pod rukami energiu tajuplných nástrojov, v ktorých je údajne zakliate slnko a nekonečná sila.
Interaktívno – náučný program buď jednorázovou formou, alebo rozdelený do viacerých fáz a blokov podľa vašich individuálnych potrieb.
Rovnako tak majú klienti možnosť variability i v tomto smere. Vybrať si môžu workshop s hrou na africké bubny (pri ktorej sa sedí), alebo hru na energických brazílskych bubnov, kde sa účastníci prepájajú s nástrojom a jeho energiou v stoji. Konečný počet a predstava je už na individuálnej dohode s klientom.
Pod vedením profesionálov si ľudia vyskúšajú hru na nástroji i to, aké je to desiatky nástrojov dirigovať. Táto aktivita spája všetky generácie a dokáže vyvolať u ľudí tie najčistejšie emócie a vzrušenie.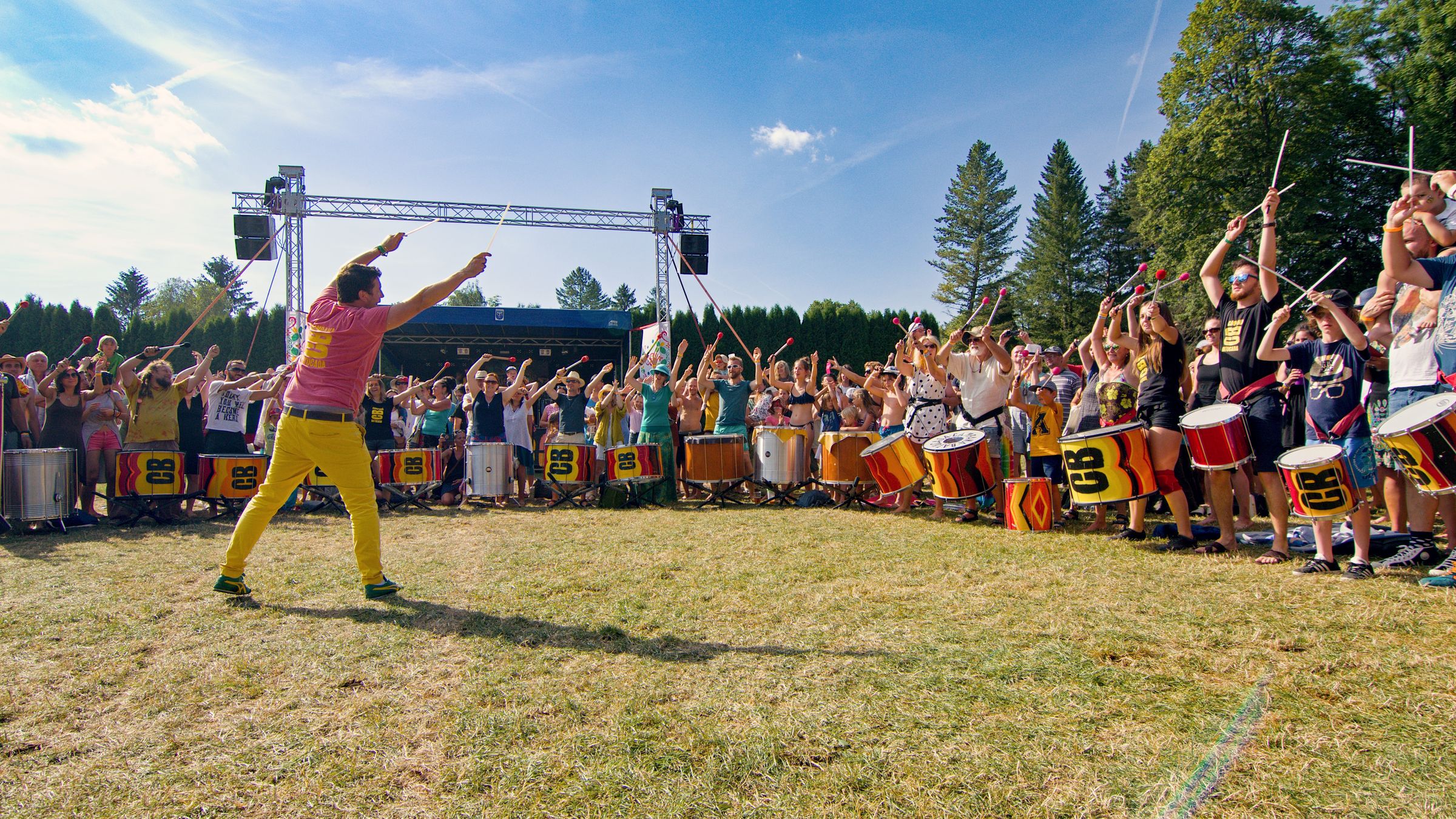 Pripravíme program ako pre deti, tak i pre dospelých.
Vďaka tomu spoznajú, ktorý bubon má akú úlohu v bubnovom orchestri a pocítia na vlastnej koži tepanie rytmov, ktoré sa im vryje hlboko do srdca.
Doprajte účastníkom vášho podujatia zahrať si samba reggae. Ten pocit, že desiatky ľudí dokážu hrať ten istý rytmus a naraz, dokáže chytiť skutočne za srdce. Exotika spojená s interakciou. Prepojenie, ktoré si vás skutočne získa.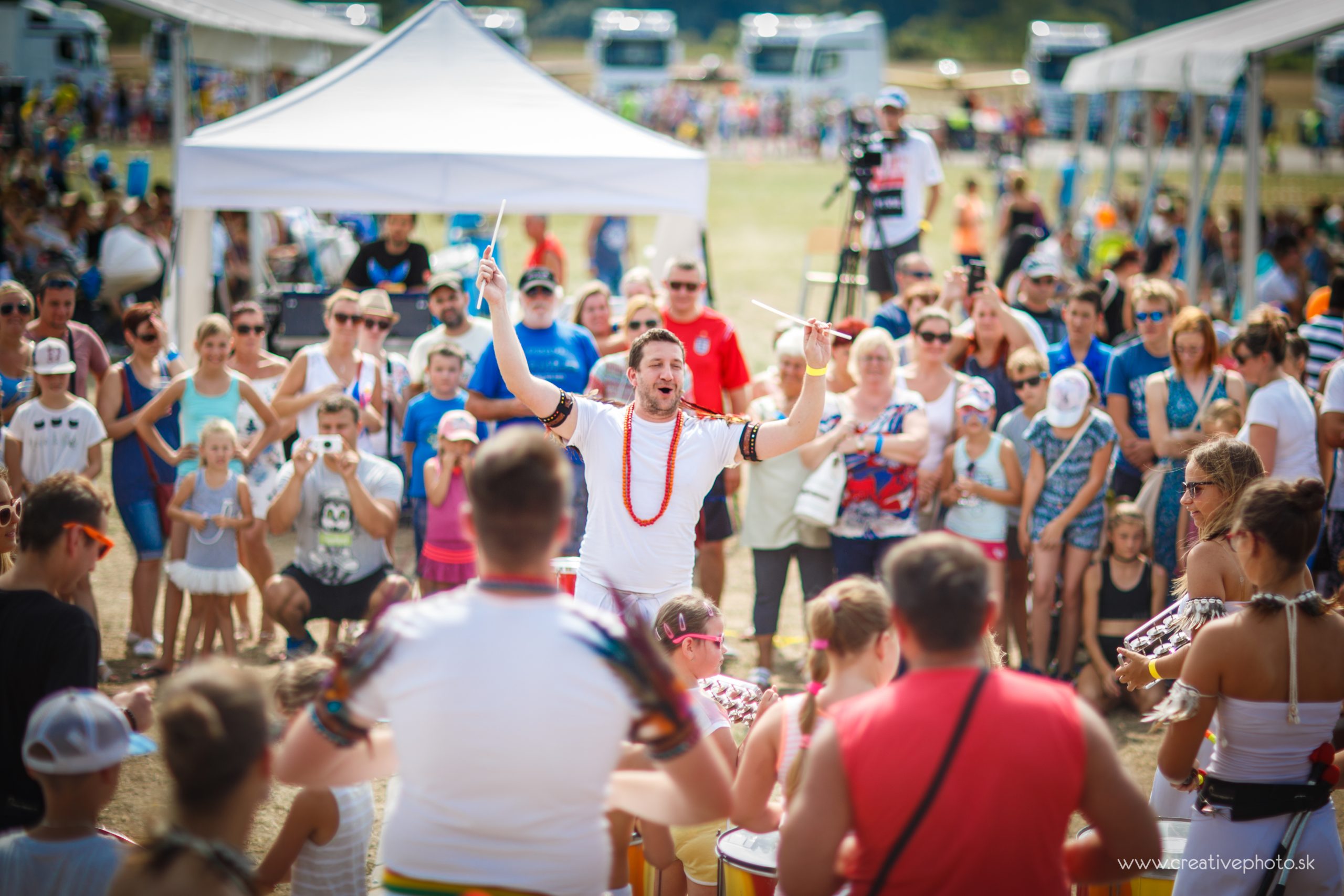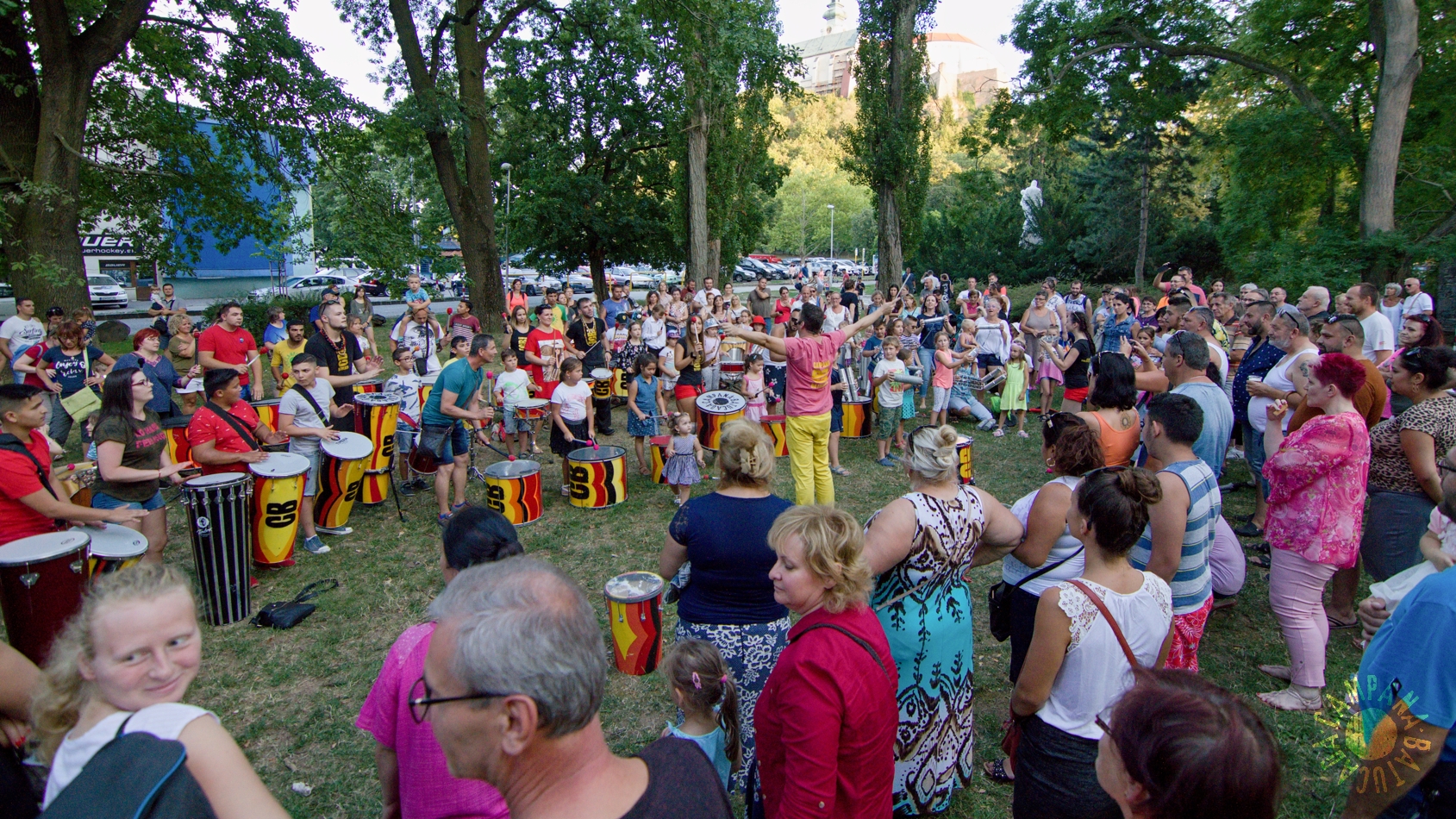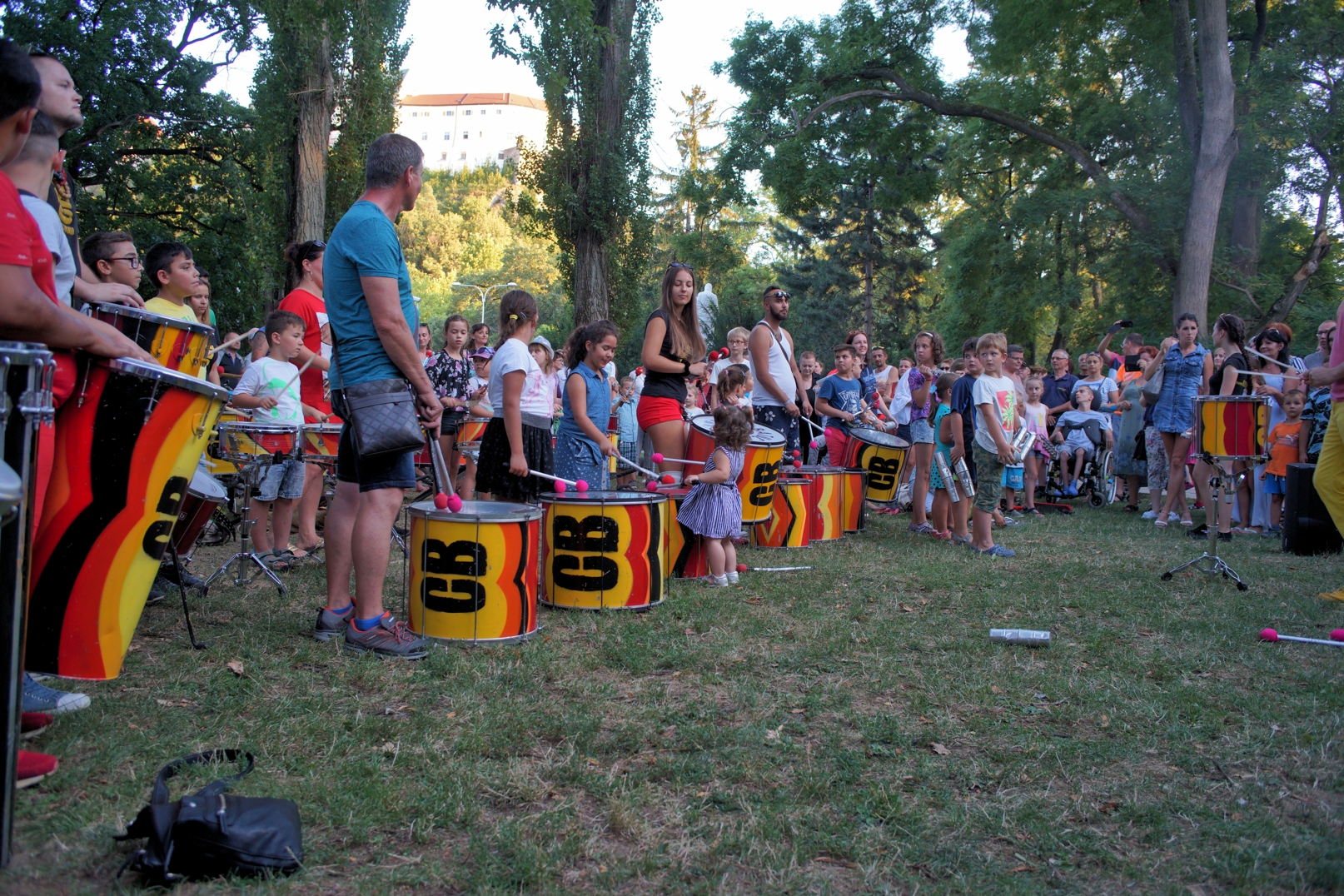 Pocíťte zážitok z bubnov na vlastnej koži!
Máte záujem o naše vystúpenie?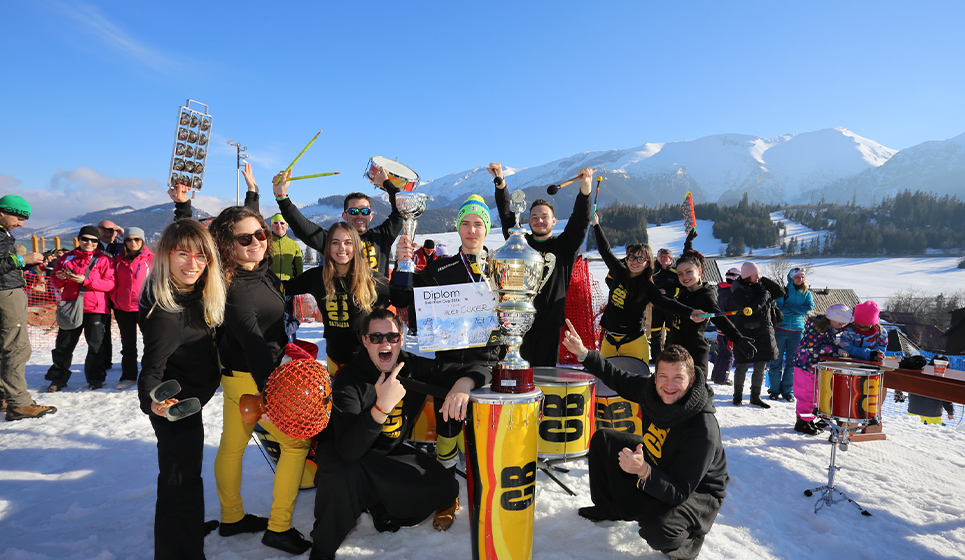 Športové podujatia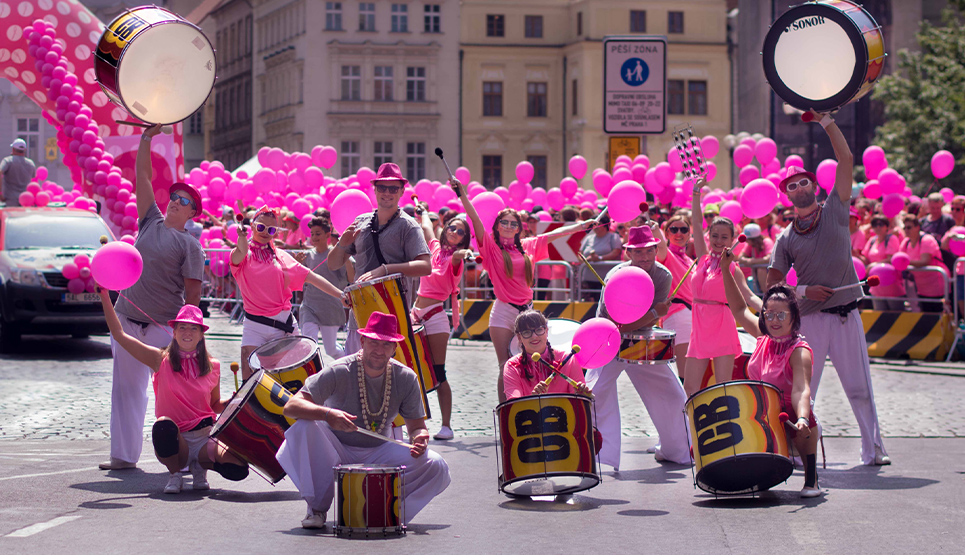 Charitatívne podujatia a benefície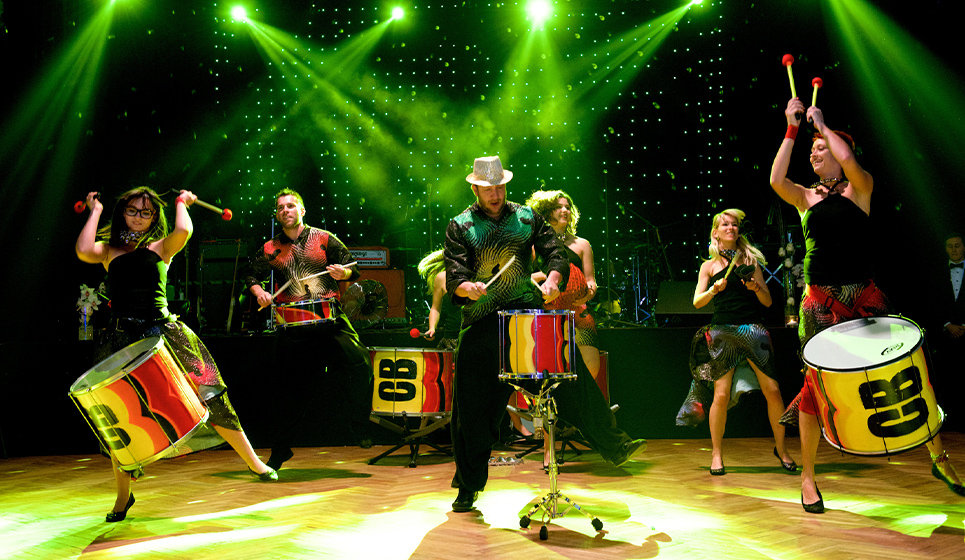 Ponuka pre firmy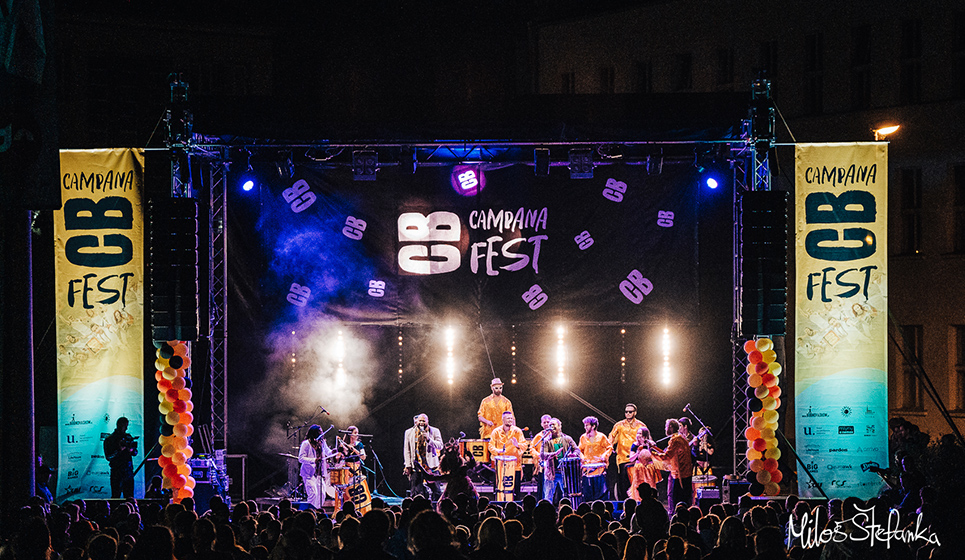 Verejné vystúpenia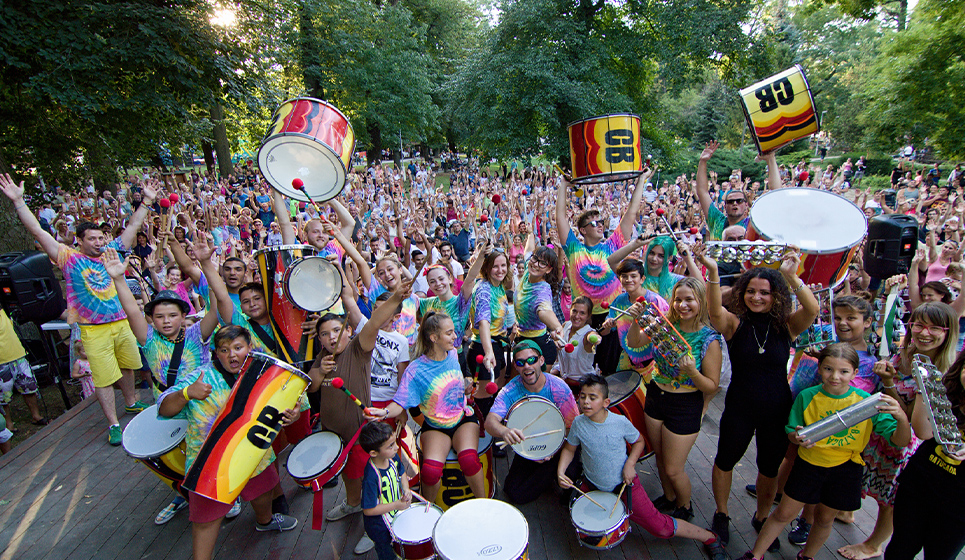 Verejné workshopy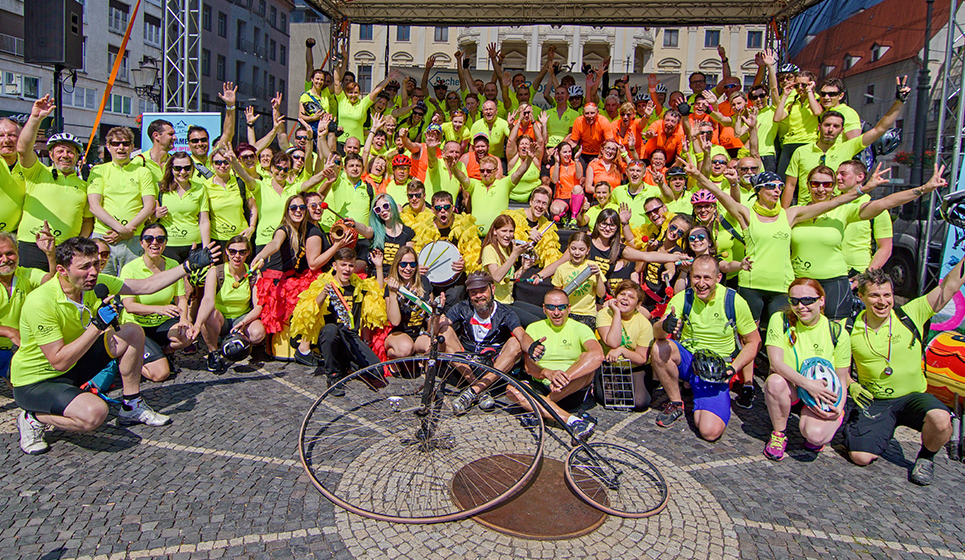 Otváračky
Vaše akcie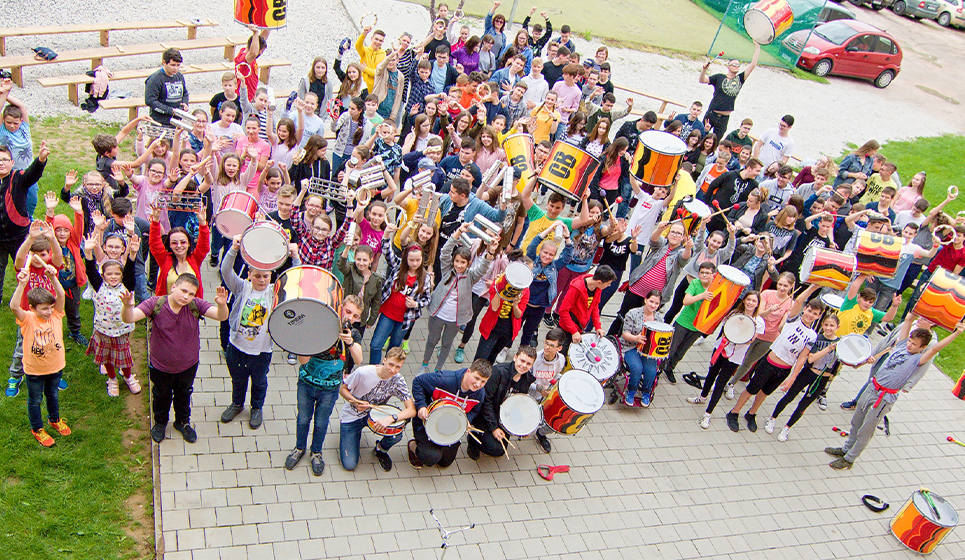 Akcie zamerané na deti
Ponuka služieb